Maui Food Bank Needs Food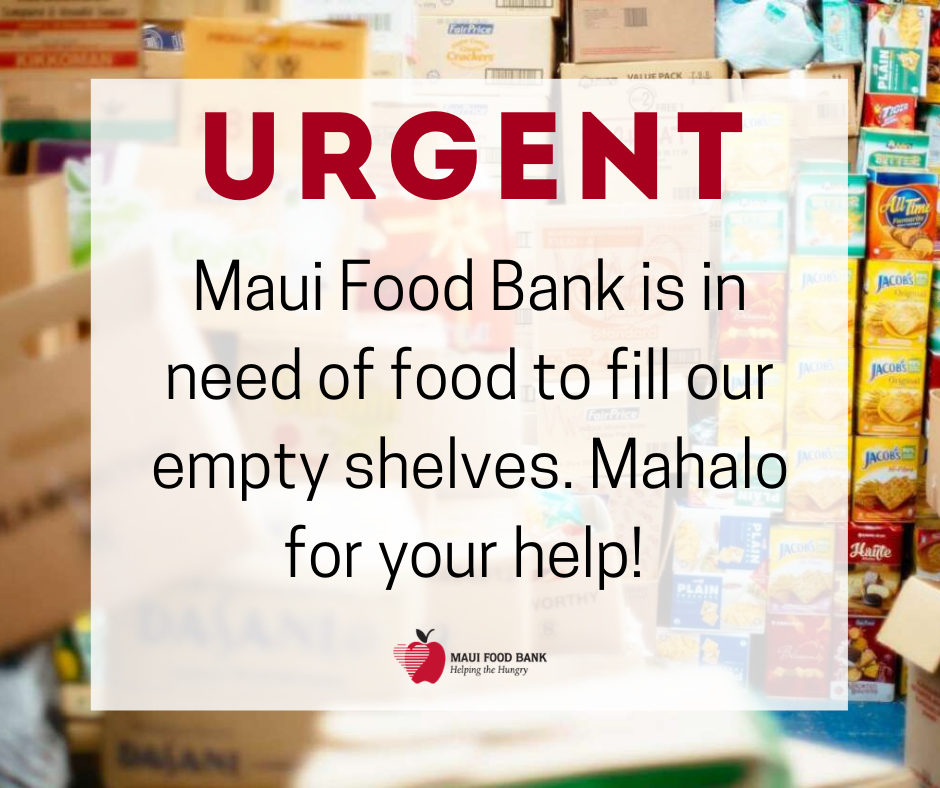 We at Street Bikers' United would like to ask your help in feeding those that have lost their jobs and pay, while we wait out this Virus in lock-down.
The Maui Food Bank desperately needs help in feeding Maui families right now. If you have extra in your pantry's or would like to shop or even donate money and we will do the shopping.
Every little bit helps. Last time i was up at the Maui Food Bank location in Kihei (at Calvary Chapel) there was a cute little old lady who came in with a bag of groceries to donate.
I (Athena) am willing to help in picking up any food items and dropping them off at one of the Maui Food Bank locations here on Maui. If you would like to donate food, please fill out our Contact Us page.
Once Nalu's South Shore Grill and Ekolu, Condo Rentals of Maui and other Business's open back up, we will be able to offer several drop off locations around the Island.