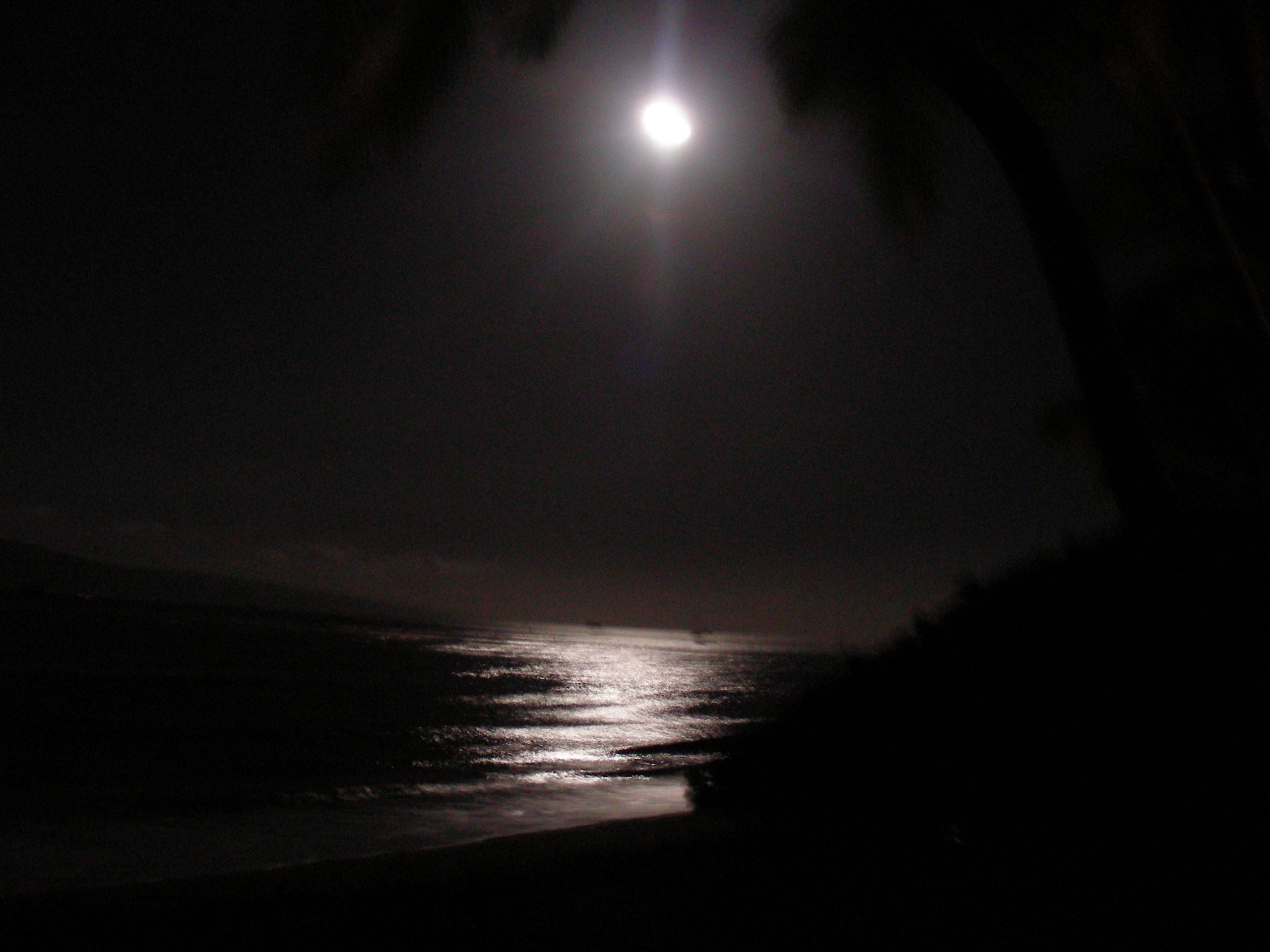 Please join Maui Street Bikers United members for our next Full Moon Ride, which is tentatively scheduled for Wed. June 3rd, 2020.
Due to the Covig-19 Virus, we are waiting to see how it goes as we start our "re-opening" of Maui.
Many riders wear a face mask and we can still keep a bit of distance between riders, both on the road and off.
The reason we chose Wednesday: even the Moon will be at it's fullest on Friday, it will not rise from the South-East until 7:25 PM. That is almost a half hour after the Sunset and it needs to rise higher than our 10,000 ft. Volcano to be seen.
Anyone who has been to one of our Full-Moon Motorcycle Rides, knows that we put on quite a spread! Jackie usually drives the chase truck loaded with all kinds of goodies…
Meet up will be in front of Nalu's in Kihei at 7:00 PM. That gives us time to catch the setting sun and the full moon, during our ride.