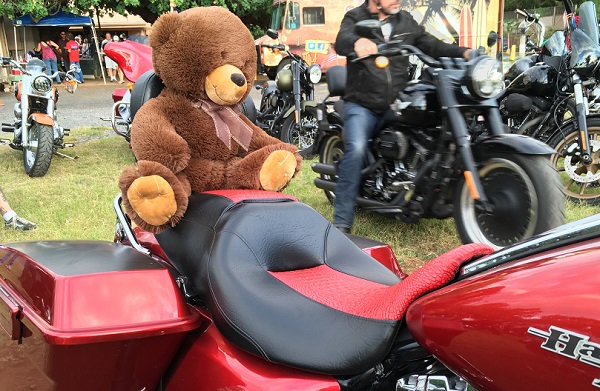 It's Time to Party!
Maui Street Bikers United loves to throw a Party! We enjoy providing great Food, Drinks and Fun at our annual Toys Collection Event. Every year we have a great Live Music lineup, put together by Lenny Francis and Ron Panzo of Nalus South Shore Grill.
The Party is our way of saying "Many Mahalos" for those who donated Time, Money and Toys. Our Maui SBU Mahalo Party is Free to Attend. There will be lots of Food, Drinks and Fun available for Everyone.
Lunch
We love to BBQ! Nalu's South Shore Grill (Ron Panzo/SBU President) is donating 75 BBQ Rib Plates! Nalu's should put these ribs on the menu they are so tender and delicious! rib Plates will be served with a special Jalapeno Slaw and Rice. (not the corn on the cob in the photo-from Tools for School Event)
75 Lunch Tickets are $10.00 in Advance & at the Door. (I already bought mine!)
Lunch which will be served right after everyone gets back from the Motorcycle Run: approximately 1:30 P.M.
Edguardo is bringing his Taco Cart, Yea! and after the Ribs are pau, we will be grilling up Hot Dogs and Burgers with Chips, for purchase.
No-Host Bar available for Donation
Live Music
We have a fabulous lineup this year! 
Music lineup includes The Jimmy Dillon Band, The Syndicate and Steve Craig and the Lonely Heart Shakers Band.  Read all about it on our 2019 Musical Lineup page...