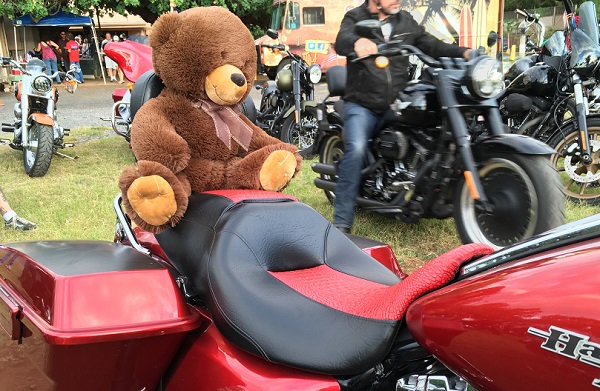 It's Time to Party!
Maui Street Bikers United loves to throw a Party! We enjoy providing great Food, Drinks and Fun at our annual Toys Collection Event. Every year we have a great Live Music lineup, put together by Lenny Francis and Ron Ponzo of Nalus.
The Party is Free to Attend, you can purchase optional food tickets and other items at the event.
Lunch
While the Menu is still in the works, we are thinking of doing a similar Rib Plate as we did for our 2019 Tools for School Fundraiser Event at Nalus South Shore Grill, this past July 20th. Talk about tender and tasty Ribs, the Chefs did a great job!  The idea is to also serve Grilled BBQ Chicken, Corn on the Cob, Rice and Caesar Salad.
Lunch Tickets are $10.00 in Advance & at the Door.
Lunch which will be served right after everyone gets back from the Motorcycle Run: approximately 1:00 P.M.
There will also be a couple of Food Booths and/or Trucks on hand for Ala Cart Items and Snacks throughout the Day. I heard something about Chow Fun cooked in a Wok at the Event…
No-Host Bar available for Donation
Live Music
To be announced as we sign the musicians…
Raffles
Each Year we offer a large Item to be Raffled Off. Condominium Rentals of Hawaii normally donates 2 Nights Condo on Maui or Kauai! Last year we had a huge Tool Chest. We will let you know when we decide this years big Raffle.
Our Non-Profit Donation Raffle/Door Prize is Free with each Lunch Ticket Purchased.