Posted By
sbumaui
2014 Maui County Toys for Tots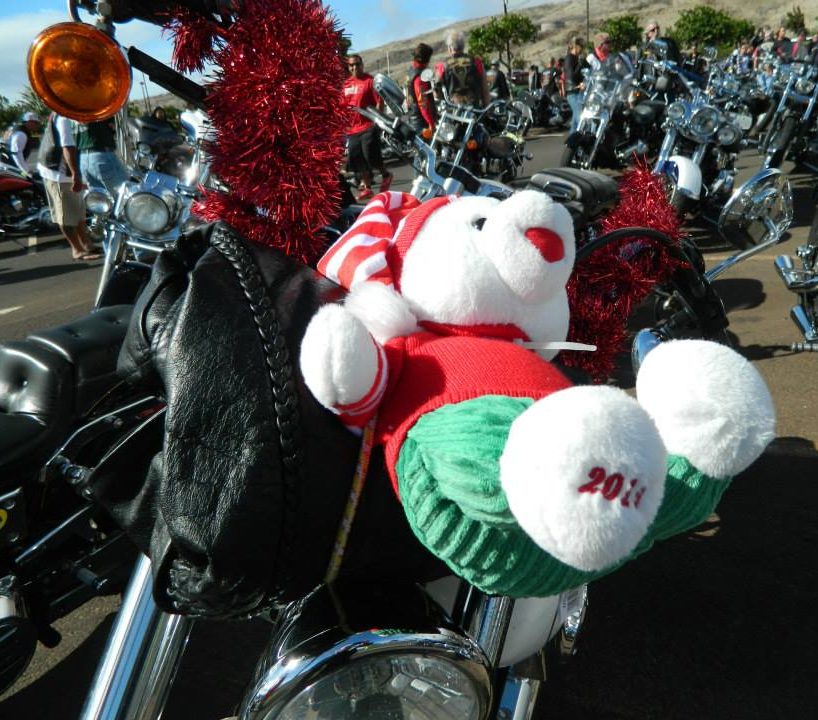 Street Bikers United, in support of Toys for Tots, Toy Collection Fun Run and Parade.
Sunday December 14th, 2014 at 8:00-11:00 AM
This year we will meet at Ma'alaea Harbor Villages parking lot, like we did last year, we all thought it worked out well. Ma'alaea is a very central location and it was fun having the various Car Clubs join us.
Bikes and Classic Cars will start rolling in at 8:00 AM. We will have a Fire Truck and Toy Bunnies on hand for Photos and Fun.
There will be a few Food and Merchandise Tents, so bring some cash, and don't forget to sign up to be a Street Bikers United Member if you have not done so already!
There will be 2014 Toys for Tots t-shirts for sale, + Kuzie's…..
D.J Mike will be 'in da house'
11:00 AM
Maui County Motorcycle Toy Run to Lahaina Cannery Mall, via Front Street. Escorted by Maui's finest….
12:00-1:30 PM
MAIN EVENT is at Lahaina Cannery Mall. Stage will be set up for Band and MC.
40 Bikes will be given away by various Hawaii Politicians and our own Maui M/C Presidents.
Salvation Army will be on hand to accept Toy Donations, the Fire Truck will also be on hand.
Lunch will be provided by Lulu's Lahaina for all who attend. Menu } Beef Stew, Rice, Tossed Salad & Mac Salad.
Classic Car Show and Bike Show, Live Music and Lunch
1:30 PM
Start rolling out of Lahaina Cannery Mall for the "After Party" at the Kihei VFW.
2:00- 7:00 PM (approx.)
Ma'alaea & Lahaina is for the Children of Maui County, the "after party" is for us… and it's a Biker Party!
Raffles
50/50
3 Live Bands, including: Marty Dread, Inna Vision and Jordon T
Purchase Hot Dogs n more….
No host BAR