Posted By
sbumaui
2017 Maui SBU Toys for Tots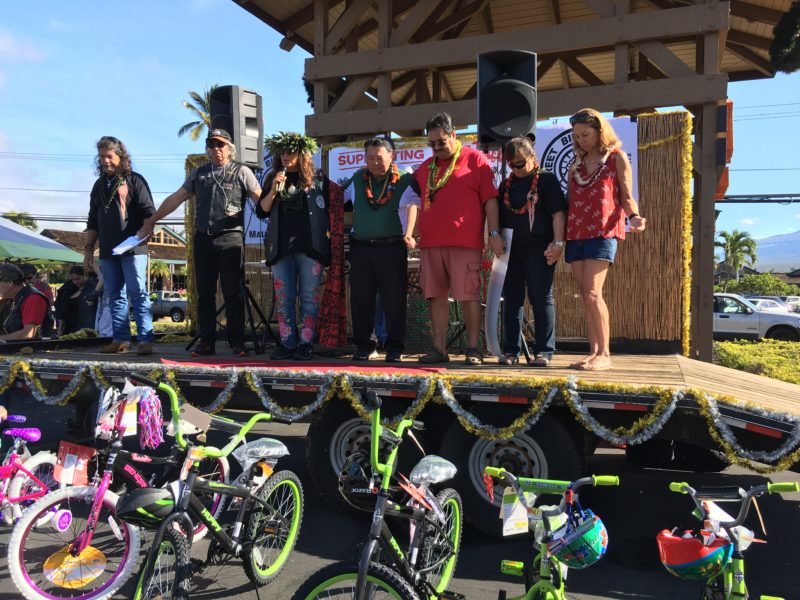 Everyone is at the Kihei VFW – Veterans of Foreign Wars
We have 808 Street Grinds Food Truck and some of Maui's finest Musician playing live Music all day! Drinks are available for a donation
Live at the Azeka's Shopping Center in Kihei!
Right this minute Engines are revving, getting ready to ride out of Azeka's Shopping Center on our 2017 Maui Toy Collection Fun Run and Parade. In addition to all types of 2 & 3 Wheel Motorcycles, we have Classic Cars and the [Porsche club, i think that is what i heard].
Santa Clause is talking to the children and having lots of photo ops.
Andy Bumatai was on stage as our DJ and giving out a Bike or 2, along with Mayor Alan Arakawa and his wife Ann. Several M/C club Presidents were also on hand to give a Bike away to a child in need of one.
Most of Kihei can hear the Motorcycles going by! The plan is to ride up to Pi'ilani hwy, and head to Lahaina, via the Lahaina By Pass. We have a Photo Shoot planned and I saw Suda with a Droid, yea!