Street Bikers United
New Toys for Maui Keiki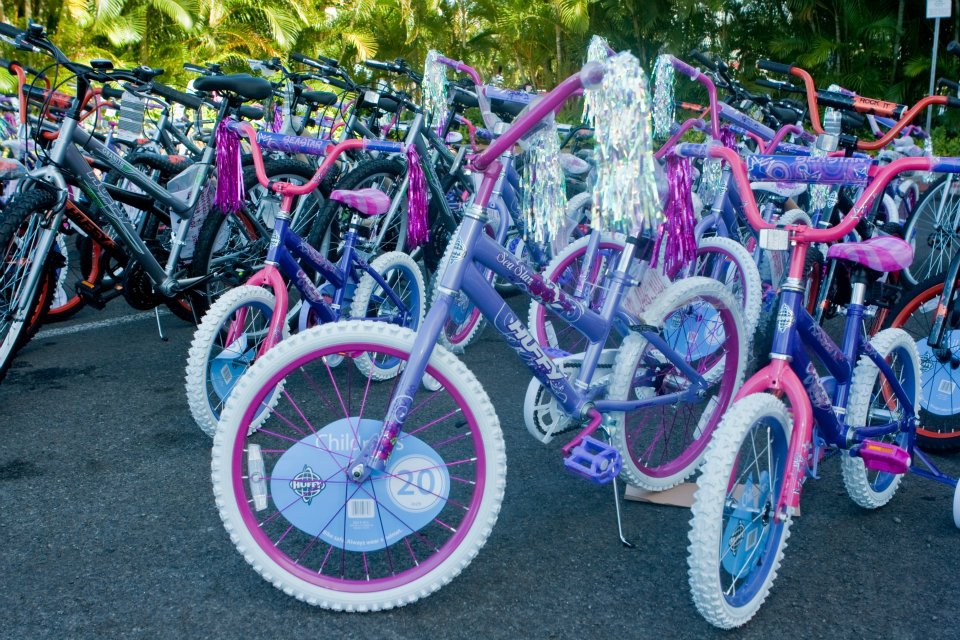 Street Bikers United is Maui County's largest Toy Collector, in support of Toys for Tots.
The population of Maui County has exploded in the last few years! While some of the new arrivals are opening business here on the Islands, others are working 2+ jobs, simply trying to make ends meet. Prices for just about everything have gone up, from Rent to Food, to Clothes and Gas. Many families in Maui County are having a difficult time making ends meet.  We have all seen how high the prices have gone up in recent years.
This 2019 Toys for Tots Christmas Season sees even more children being effected.
It is not only the younger children, we try to get toys for the older children and young teens as well.
Each year for the last 19 years, the SBU Team and Volunteers has hosted a Toy Collection and Motorcycle Run and Parade, to help get new Toys for Maui Boys and Girls.
A portion of the money that we raise through Car Washes and generous Donations, goes to purchasing Bicycles and Helmets for 20 Keiki, girls and boys of various ages. Bikes/Helmets are given away the morning of the big Maui Street Bikers United, Toys for Tots Motorcycle Toy Collection Run and Parade.
Every year, the team at Maui Street Bikers United and it's volunteers, get large boxes and decorate them look like Christmas Boxes.  We drop them off at various local Business willing to put a Toys for Tots Christmas Toy Collection Box in their place of Business. If anyone reading this would like a Christmas Toy Collection Box for your business, please fill out our Contact form, or call Jackie at 808-359-1617. Toys collected are handed over to the Salvation Army the day of the big event.