Street Bikers United
Thanksgiving Turkey Dinners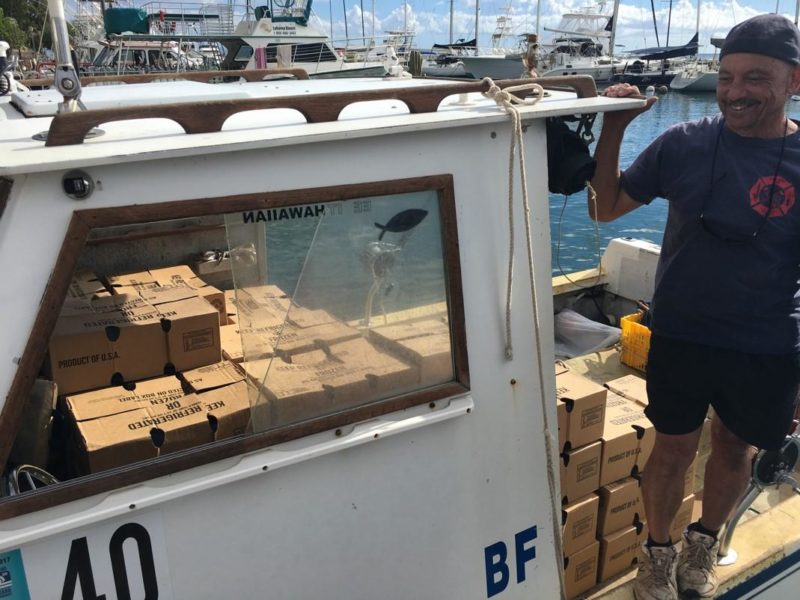 For the last several years, the team at Street Bikers United-Maui Chapter has been fundraising and purchasing Turkeys for those who might not otherwise be able to enjoy a Turkey Dinner on Thanksgiving.
We send most of the Turkeys to Hana and the Island of Moloka'i. This year we sent Turkeys over in 2 "waves".
A good portion of the donated 2019 Thanksgiving Turkeys, went to Auntie Jan's House of Blessings. On our arrival, Auntie sent the word out and many in the neighborhood-that are on her list- came and picked up their Turkey. We had a nice visit and got a chance to learn a bit more about the Residents of Moloka'i and her Charitable Organization.
It is not always easy getting that many Turkeys to another Island! We count on the donations of time and money to help make this happen. For a while, we had been lucky to find a nice local man with a boat to take the Turkeys across the Channel to Moloka'i. Most of you have heard how rough that channel can get. It is hard get anyone to 'Fly' the Turkeys over… so someone with a good boat is our best option.  Got a big Boat? Feel free to contact us about shuttling Turkeys to Moloka'i this Thanksgiving!
Last year we had the help of the Maui Coast Guard!
In 2018 Maui Street Bikers United sent 78 Turkeys and 78 individual boxes put together by Maui Food Bank volunteers containing all the fixins (including a ham, rice, potatoes, gravy, etc.).
Sponsored by Maui Street Bikers United and Kimokeo Foundation.
Boat driven by Bozo from Molokai and his friends.
All the Thanksgiving Turkeys and Fixings went to 'Auntie Jan's House of Blessings' to feed Molokai residents in need.
Note: On our PayPal Donation Form, you may use a Credit Card.    You do not have to have a PayPal Account to Donate.