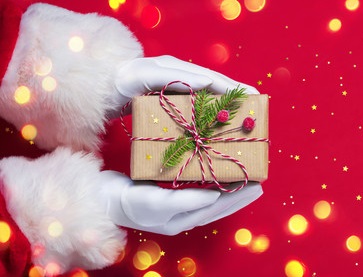 In Support of Toys for Tots
It's that time of year again, Street Bikers United Hawaii in partnership with Minit Stop & Azeka Shopping Center team up with local businesses and our Maui community to support Maui's families during the holiday season through sponsorship of Street Bikers United Hawaii's 19th Annual Toys 4 Tots / Toy Run Program.
Due to the challenges of covid-19, SBU Maui County's 19th Annual Toy Run program will be held with an emphasis of social distancing.
The need will be greater than ever this year and we will once again be called to support our Maui Keiki's.
You can assist in supporting our goal of giving over 60 bicycles, along with over 2,000 toys to Children from local agencies that we support. We are asking various clubs, businesses and individuals to support our quest of making sure that no child is left without.
If you would like to make a financial contribution, please make your check payable to: Toy Parade Inc. and mail to PO Box 2068 Kihei, Maui Hawaii 96753. Or Click here to donate with a Credit/Debit Card or Paypal.
According to The Salvation Army, the Street Bikers United Maui Toy Run continues to be Maui County's largest single day collection of Toys-For-Tots.
On behalf of Maui's Keiki's we extend our sincerest Mahalo's in assisting SBU, the United States Marine Corp, and Salvation Army in making this years 19th Annual Toys 4 Tots Toy Run another Great Success!
Starting the Saturday, December 5th 2020, we will be live streaming from the Fairmont Kealani Hotel!  3 Nights of Live Concert Series with several of Hawaii's top musicians!
ALOHA MEALS – LOCO MOCO BREAKFAST in support of TOYS for TOTS
Bring an Un-wrapped Toy if you can afford it. (No stuffed animals please)
Sunday December 13th, 2020
9:00 AM to 12:Noon or until we run out of food
Azeka's Shopping Center – Makai; 1280 So. Kihei Rd.
Five Hundred (yes 500!) Breakfast -Loco Moco's -will be served to our Maui's community.  Drive through and pick up a free Breakfast, complete with Aloha ! *we ask that you please remain in your vehicle and share respect to our Aloha Meals Team by wearing your Face Mask
Due to the devastating effects of Covid-19, Aloha Meals has been created to provide Nourishment for the Body and Spirit of the Maui community. We continue to support our Maui community, and will be accepting unwrapped toys and monetary donations in support of Toys for Tots.
HUGE MAHALO to our 19th Annual Toy Run / Kula Hospital Holiday Program Sponsors!
MINIT STOP
AZEKA SHOPPING CENTER
KIMOKEO FOUNDATION
ALOHA MEALS
SAFEWAY
NANCY LAJOY / PACIFIC CANCER FOUNDATION
INTENSE MOTORSPORTS MAUI
NALU'S SOUTH SHORE GRILL
EKOLU KITCHEN 1279
Special Thanks To our 3 Night Concert Series Musicians:
SISTA ROBI KAHAKALAU
BROTHER NOLAND
JARRET ROBACK
UNCLE GEORGE KAHUMOKU JR
ANTHONY PFLUKE
KANEKOA